MOT Test Explained
MOT actually stands for Ministry of Transport, and is an annual test that most vehicle owners with a car more than 3 years old must pass on an annual basis in order to legally drive their car on UK roads. 
The test determines the roadworthiness, safety and emission levels of a vehicle to ensure it meets the legal environmental and safety standards necessary to drive the car. 
A temporary waiver of the legal requirement to have a valid MOT was passed from March 30th 2020 due to restrictions imposed as a result of the global COVID19 pandemic. However, the legal requirement was reintroduced at the beinning of August 2020. 
Do I Need to Pass the MOT?
The simple answer here is, yes! 
The MOT is a legal requirement and all drivers in the UK must have passed a valid MOT test to legally drive their car on UK roads. 
Legal Implications of Driving Without a Valid MOT
Driving without an MOT is taken seriously by law enforcement and when caught driving without one, you run the risk of being subject to several penalties. 
Firstly, you may be fined up to £1,000 – which is much more expensive for the £54.85 fee involved in getting your car put through the MOT. 
As well as this, since driving without an MOT makes your insurance invalid, you could receive up to 8 penalty points, which is not good news for you or your insurance premium. 
An important thing to note is that since not having an MOT makes your insurance invalid, you would not be covered in the case of an accident. 
There are many factors involved in ensuring your vehicle is up to standard and is capable of passing the MOT. One important factor which is often overlooked is the condition of your windscreen and is a more common reason for failure than people realise.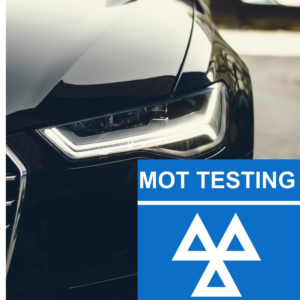 What Makes A Windscreen MOT Worthy?
The main reason your windscreen will cause you to fail the MOT is if the windscreen is chipped or cracked. There is a small chance you may still pass with a chipped or cracked windscreen, but let's take a closer look at the specific requirements. 
The UK Government has specific outlines which detail what sort of damage constitutes an obscured windscreen.
If there is a chip or crack bigger than 40mm anywhere on the windscreen, the likelihood is that you are going to fail. 
The size allowed becomes even smaller when we look at the section of the windscreen known as ZONE A, which is an area 290mm wide centred at the middle of the steering wheel. 
If you fail the MOT due to a fault with your windscreen, it's up to you to get the repairs carried out before your re-test. 
How Can I Prepare My Windscreen for the MOT?
If you have a damaged windscreen and your MOT is coming up soon, you can rely on Windscreen repair to get it sorted to make sure you pass the test.  
There's no need to stress or fret, because we have made it easier than ever for you to fix your cracked or chipped windscreen and avail of our fantastic mobile windscreen replacement service ASAP!
Wondering to yourself 'where can I get my windscreen repaired near me?'. Just head over to our free, no obligation quotation tool to find a highly skilled technician in your area and have your auto glass repairs carried out in no time.